There is a simple UFO TV video available on Amazon Hemp Hemp Hooray – The Growing Industrial Hemp Market 2017 that effectively showcases a large variety of hemp products. It does this by documenting an Industrial Hemp Expo (First Annual Santa Cruz Industrial Hemp Expo). 85 Industrial Hemp Vendors attended. The film maker gave most of the vendors a voice and an opportunity to reach a greater audience and to describe their" hemp wares". I personally really liked this video and wish to draw attention to it because it allows hemp to speak in all its various forms. Often while researching hemp I have been very surprised at how many things can be made with it. I have also been intrigued by the variety of hemp food you can eat. This is a very comprehensive Expo (also there is an upcoming Hemp Expo in April 2018) and the video is relaxing and fun as it swings from one product category to the next. I have decided to frame this post around the video Hemp Hemp Hooray giving them full credit as my source. What I hope to achieve is to inspire you to watch the film and also if you are new to agricultural hemp..to take in the vastness of its possibilities. Hemp Hemp Hooray Video on Amazon..follow this link
There is a book hemp Hemp Hooray Book as well.
A List of 10 Top Hemp Product Categories and Where it Can Lead in 2018!
The following is a generalized list that I have extracted from the video. I will explore what the video has to describe, but I also like to ask questions and make mention of related information.
Household Goods! What can't be made out of hemp might be a better question.
Edible Hemp..do we just snack on the seeds? Can you make a drink from it?
Hemp as a Nutritional supplement/CBD oil
Hemp Building Material and people who live in hemp houses
Bioplastic…hemp can substitute for petroleum in just about anything. Hemp Jelly instead of Vaseline? (Check out BearsBeauty on etsy)
Hemp as Bio fuel
Hemp Fashion/Fabric/Textile
Hemp as Sport Equipment
Hemp Beauty Supplies
Hemp as Paper
Hemp Household Goods:
One of the fun features at the Expo was "The Hemp House" attributed to Teresa Berube. She is an organic farmer who created the hemp house exhibit. Essentially it is an interior of a house where everything is in some way made of hemp. This includes the decorations, the curtains, the bedding, the carpeting and the furniture. Also there are many little objects and things that we use every day: like soap, lotion, lip balm and sponges. There are hemp candles.
Rubber products that are waterproof, clothes and boots etc. I think her point is well expressed. Hemp is there for us…lets do it! It is helpful to remember that hemp is mold and mildew resistant…helpful for many household items. Here is a renewable resource that works and is good for the farm/soil /air wherever it is grown. Hemp is common sense to those who are aware of it.
Edible Hemp:
What can you possibly eat from the hemp plant…just the seeds? Well this Expo certainly addresses that question! Wow! The video suggests hemp in the food industry could out do all the other array of products. Using the hulled seeds, the oil or the cakes that are a by-product of pressing out the oil (a hemp flour is made from the cakes) or hemp milk…or a combination of any we can have a tremendously broad culinary experience.
Hemp flour alone can be used to make cakes, pizza dough, gravies, sauces and tortillas for example. It can bring you hemp pasta or hemp pretzels. Hemp seeds can also be ground into a flour. Humboldt Hemp Foods uses this form of hemp flour in their cake mixes. The Galaxy Restaurant in New York is getting worldwide interest because they are serving a lot of hemp bases foods. Hungry? How about Hemp burgers? Hemp Seed Nut Butter? Hemp Pancakes? Hemp Ice Cream made from the Hemp Milk?
But what about the drinks? So many energy- caffeine-laden beverages are being sold and consumed. The video shows at least two hemp soda companies whose drinks are nutritionally sound and provide energy without the caffeine. There are also some hemp beer companies that are highlighted in the video…I live in a state where locally crafted beer is extremely popular… imagine where hemp could fit in and enhance all those excellent beer choices. The video emphasizes that these beers aren't just to prove you can make hemp into beer, but rather a very good beer can come from hemp. The same with hemp wine, Hemp Wine America is purposed to provide a high quality hemp wine to consumers! All the hemp vendors seem to be aiming for high quality hemp products and increasing their availability.
Hemp Nutrition:
What is the big deal about the nutrition provided by hemp? It is a highly digestible plant protein with all 9 essential amino acids. Then there is a very high level and perfect balance of the"good fats"… Omega 3s and Omega 6s as well as GLA and STA a unique combination in nature. "Good Fats" are often neglected in low fat diets which is ironic because they help with the digestion of all fats…improving our metabolism. These balanced Omegas aid in almost all cellular functions leading to increased immune function and decreased inflammation…therefore they are known to assist in pain relief. Click here to see a hemp nutrition chart.
There are scientific grade hemp oils being carefully extracted and marketed. These are oils from legal hemp plants and are great for use in treatments for various afflictions. Cannabidoils have been used to treat epileptic seizures.  There is a post in all-things-hemp that further explores this topic. http://all-things-hemp.com/organic-cbd-hemp-oil-a-cancer-cure-a-review-of-its-progress
Hemp Building Material:
"Decorticate Hemp"…means put hemp stalks through a decorticator which separates the hemp fiber from the hemp hurds. The process yields one part hemp fiber to two parts hemp hurds. Hemp hurds can yield many things. They are the core of the stalk and can be ground into a "flour" which becomes the key component of a building material called hempcrete (a brand name). Picture this: a small on site mixer in which the hemp hurds are mixed with lime, sand and water…a frame is filled with the mixture which sets in a few days. But really hardens over a few weeks …and then really gets super hard over the years. These are how walls are built. They can also be formed into blocks. Wall material can also be made out of hemp particle board. Other hemp building materials include natural hemp paints and varnishes. Hemp insulation…and in the "Hemp Hemp Hooray" video the Kentucky Hemp Museum presents a sample of waterproof hemp roof shingle… another bio composite of hemp. There are many hemp houses in existence, this video sites one at the Pine Ridge South Dakota Indian Reservation.
Hemp Plastic:
Back in the 1930s hemp hurds were pressed into a clear cellophane very commonly used. Today hemp hurds are being used in an extensive number of plastic bio composites. They are stronger than steel, durable, sustainable and can be poured into molds to form car components for one. Essentially hemp can be used in various forms to replace petroleum…and petroleum is used to make plastic. This has enormous implications and helpful possibilities.
Hemp Bio fuel:
There are European communities who realize as a group it is much better to collaborate in implementing hemp as bio fuel. It is a "gasification" process (using the whole plant) that is apparently considered the most cost effective and efficient. I first learned about it in this book Hemp: What the World Needs Now by John McCabe. The author is such a great advocate of hemp. He traveled all over the world and met with people who are deeply a part of the hemp industry. Other forms of hemp as fuel would include pellets for stoves or hemp oil from seeds or oil pressed from the stalks. The video also mentions spinning the hemp stalks into logs and burning those as fuel. Hemp oil can be used in a gas tank to power vehicles.
Hemp Fiber/Fashion/Textile:
"Hemp Hemp Hooray" shows parts of a fashion show of hemp clothing. The trend with hemp material and clothing is to raise the bar to top end fashion or at least a more stylish "every day" look. There is a hippie reputation about some hemp clothing that has its place. But what is happening today is completely different. Follow up with Two Star Dog, a "fashion forward" hemp clothing company competing on the market today. They are featured in this video as one of the hemp clothing companies to watch for when you shop.
At the Expo we also discover hemp backpacks and bags. The company, Terra Pax, has the chief goal of creating bags that are one hundred percent sustainable…completely returning to the earth when their use is over, says founder James Cox. Again it is noticeable that the bags are very well-made and attractive. Remember hemp is "old, but brand new" a quote from the owner of Two Star Dog. Look for some cutting edge hemp fashion to start making headlines in the clothing industry.
Hemp as Sport Equipment:
Fresh air, exercise and hemp all go together. Remember while a hemp crop grows in a field it is releasing oxygen into the air. It continues to be a "carbon negative" material even once it is manufactured. (Especially true when used as building walls). Skateboards, snowboards, bicycles, boats…rope swings…etc. They have all been made from hemp and this video gives you a quick glance. Hemp is durable and waterproof yet it breathes and is lightweight. . Any sportsman would be thrilled.
Some oil from the hemp plant is good for fuel and then some oil is nourishing. The edible form is suggested above… But there is nourishment through the skin as well. Hemp oil is very softening and absorbs easily. That means your skin is absorbing all the nutrition we have outlined. Sometimes that is a very good "delivery system" for vitamins and the good fats so highly recommended that are found in the hemp plant. So a hemp body lotion can serve to moisturize at the same time it penetrates and can bring down inflammation which leads to pain relief. As the video demonstrates there are many health and beauty products made in beautiful pure form. There are lip balms, shampoos, soaps, lipsticks, salves, gels, essential oil again just to name a few!
Hemp Paper:
Here comes those hemp hurds again. According to the paper makers at the Santa Cruz Expo hemp hurds are far better suited for making paper than wood pulp. Here again is common sense, the hemp hurds have 70% cellulose which is what makes good paper. Look for Greenfield Paper, Living Tree or Evanesscent Paper as companies that have decided hemp is well suited for their product. After all, if you can save a tree..do it!  Hemp is renewable at a far greater speed…120 days to reach maturity. It does not require pesticides or chemical fertilizers. It prepares the soil for excellent rotation with other crops. Hemp's deep roots fight soil erosion. Because it is more suitable for paper the processing is simpler and the waste less.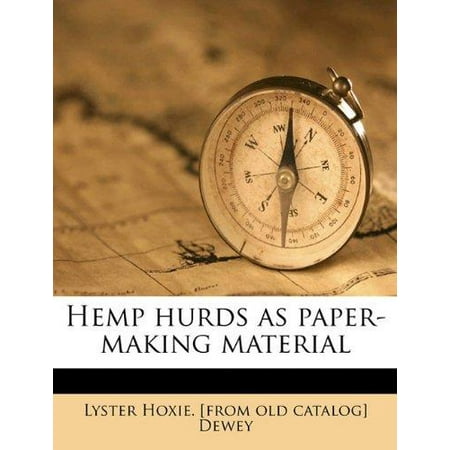 Industrial Hemp as a Renewable Resource and Some Authors who Write about it:
"Hemp Hemp Hooray" references several books, magazines and outspoken leaders of the hemp industry movement, Here I will list a few and present anything I might have found out in addition. There are a few websites I like to mention myself as great resources.
Some Magazines:
Hemp World
Commercial Hemp Magazine : essentially a reference guide for those embarked on the hemp journey.
Some Books:
Hemp for Health by Chris Conrad who appears in the video.
Hemp: What The World Needs Now by John McCabe
The Hempcrete Book by William Stanwix and Alex Sparrow 
Websites: (I have used as sources)
.
Why is Industrial Hemp Beneficial? Hemp as a Renewable Resource!
It is always good to go over the benefits of industrial hemp. It is also always good to question things so I would like to start by saying I do not believe hemp is miraculous and will save us all. Instead, I see it as a very down to earth and patient crop. It is almost like hemp was set aside from ancient times and kept pure in order to help us out today. Are all these possibilities realistic and accurate? Probably not all will work out ideal, but I believe given support, legalization and information, hemp could blossom into an extremely useful and, yes, beneficial crop truly aiding society. So here is a brief list of benefits to appreciate:
Mold and Mildew Resistant
Bacteria Resistant – apply this to staph infections and think hospital bedding and uniforms
Good for the environment: the soil, the air..sustainable, renewable: not requiring harmful chemicals
Durable – parts of the plant can be stronger than steel and it lasts
A nutritional powerhouse for human and animal health
A consistently flexible and giving material in a vast array of products
Food industry niche
Not toxic
What do we know about the upcoming April 2018 Hemp Expo?
It will be a very comprehensive Expo located in Loveland Colorado. this link will lead you to details on cost and times as well as location. Colorado has been a leader in making practical steps to implement industrial hemp in modern day life.
More Innovations using Industrial Hemp are Arising!
Because the hemp plant and the subsequent materials and products are so versatile it will be wonderful to see where it is going next. Already done: Hemp Car, Hemp Batteries, Hemp Drinking Straws, Hemp Tractors, Hemp Plastic Phone Cases, Hemp Hospital Uniforms etc. We know there is research and development approved at universities throughout the United States. Don't you wonder where it is all leading? The book Hemp:What The World Needs Now has a chapter focused on the Winnipeg Composites Innovation Centre. Their website gives an overview of some current projects. If anyone had some thoughts about what might be next I would love your feedback. It is fun to use our imaginations and then think if hemp would be able to do it. Thank you for reading this post. I hope it leads to more good things and was helpful to you. I am grateful for your comments and contributions.
Please follow and like us: