"Expected to grow 700 times in 2018, the Hemp and CBD industry is a huge focus of the Department of Agriculture" (The Daily Telescope December 9, 2017 by Mary Burns MCIG's Wholly Owned Subsidiary, NYAcres. Projects Over $10 million of Revenue in its First Year of Operation)
According to Senator Blake Doriot from Indiana's State Government, a hemp crop could yield $250 – $1000/acre. He compares this to $50 – $100 for corn or beans. More of what Sen. Blake Doriot has to say about hemp. It seems that more and more State governments are opening the doors for the complete legalization of agricultural hemp.
Many hemp farmers agree that hemp will be the next cash crop in the United States as antiquated laws are lifted and cultivation is encouraged. Free enterprise will influence these market prices. The more people start farming and providing hemp for production possibly the profits won't be that high, but the overall hemp markets could expand making it all very promising.
Booming, Blossoming Industrial Hemp!
Industrial hemp, nonetheless, is headed toward a prosperous future, just ask Scott Walker, the governor of Wisconsin.
Wisconsin is a state that was once robust with hemp cultivation and production during World War II when it was critical for the war effort. The state government at the end of November of 2017 unanimously approved the legalization of hemp cultivation paving the way for a great wave of prosperity for the state. Now the farmers will have to relearn how to grow hemp.
And where will the seeds be sourced and regulated? The state of Colorado just certified 4 seed varieties. What does this certification mean? Chiefly it means the State's Department of Agriculture verified the appropriate low level of THC (-.03%) for the crop to qualify as industrial hemp. A side note: farmers in Kentucky had to burn an entire harvest because the THC levels slightly exceeded the cut off point.
I refer you to the website votehemp.com for up to date hemp news and current restrictions.
How do People Benefit Where Hemp Cultivation is Allowed?
It is generally good for every one in the area and their animals. The farm that grows hemp probably uses hemp oil and other seed derivatives to enhance their animal feed. Those eggs at the farm stand now are naturally very rich in Omega 3.  Those farm animals enjoying more vitality as well.
The soil benefits…hemps' deep roots war against the soil erosion other crops have caused.  Pesticides and chemical fertilizers are not required to grow hemp.  It is  also a great rotation crop.  Once it is harvested the same acreage can be used for flax or rye or similar and there too minimum pesticides or weed killers will be required because of the unique way hemp prepares the ground.
I have written a post for this website reviewing a video available on Amazon called "Hemp Hemp Hooray".  It is worth watching as it documents all the uses/products coming from hemp.  It gives you a panoramic view of the Santa Cruz Hemp Expo and you can get a good feel where hemp can take us today.
Most current U.S. hemp pioneers choose their seed variety to serve a dual market…they will want to sell the seeds themselves and the oil (pressed from those seeds). The entire hemp plant is extremely useful (remember those long strands of strong unrivaled natural fiber) but the first two markets are really doing well so it makes sense to contract with companies that produce seed-related products.
Once the seed is chosen and sewn and the contracts with companies who plan to market them are signed the game is on. Right now the US imports 1/2 billion dollars a year in Agricultural hemp. Obviously, there is a market for homegrown hemp!  Think of the savings! Ultimately this could help lower the cost of U.S. hemp products. Will these savings be passed on to the consumer? Many hemp products cost more than comparable (yet not sustainable) products. The cost of labor is a factor…compare to overseas, but hemp is not the only crop dealing with this.
Who are the Hemp Companies embracing the crop?
At the beginning of this post there is a reference to NYAcres….a wholly owned subsidiary of mCig, Apparently mCig,Inc is traded on the American Stock Exchange, is based in Las Vegas, Nevada and was established in 2010. It owns subsidiary companies in 5 categories of agricultural hemp. These 5 include:
CBD OIL
vaporizers
construction…both materials and consulting
hemp supplies
media
NYAcres does the actual farming including the use of state-of-the-art greenhouses. At this time New York laws generally support the agricultural hemp industry. Therefore, investors might very well see this as a great opportunity.
Read article to learn more about NYAcres
Here are a few other names of Hemp companies:
Manitoba Harvest Hemp Foods

Out of Canada -utilizes vertical integration

Sansol Wellness
Rawganique

no sweatshops here
Out of Canada and Northwest United States
vertical integration, high quality hand-med hemp garments and similar

Hemptraders
Ananda Hemp

Hemp close to home out of Kentucky
Sources exotic seeds to find extensive spectrum of healing cannabinoids.

HempMeds
It seems strange to see their names is such small print because they are gigantic in their efforts.
"Conscious Capitalism" and the Agricultural Hemp Industry…a futuristic business model?
I think hemp is naturally a prototype for conscious capitalism.  First of all, it waits for us.  It gets along with others and is patient.  And once we open the doors to its' possibilities it doesn't hold back…giving to all who wish to partake…resulting in growth and prosperity.  This is the future model I hope for..that hemp remains "clean" and non GMO and is managed and marketed with kindness and responsibility.
There is a widespread movement started by John Mackey (Whole Foods, CEO) called conscious capitalism. His book:" target="_blank">Conscious Capitalism : liberating the heroic spirit of business. Essentially says if you want a successful business – then do good. Do good for the environment, do good for the workers, the shareholders and benefit the consumer. The 4 pillars he describes:
The company should have a higher purpose than just making money.
It needs to create value for those who have a stake in it one way or the other
Inspirational leadership to encourage all who work there to work for a greater good
Have a set of values and principles as a part of the culture of the business
Two examples he cites of companies who do these things are Costco and Starbucks. Hemp of course is more of a commodity (like the coffee in the case of Starbucks), but because of its naturally healthy and incredibly sustainable qualities maybe it inspires the above companies, and any involved in the industry, to do good…to their employees, stock holders, customers and the environment. Calling us all to have greater values and general social wellness!  I bring this to mind because of the many new markets and companies that will soon emerge in the industrial hemp industry.
Conclusion
There is so much happening with the industrial hemp industry both here in the U.S. and all a round the world.  There are innovations and new markets.  It looks like the hemp food niche will be a real winner as there is a huge variety of ways to include hemp in our culinary lives….leading to good nutrition and health.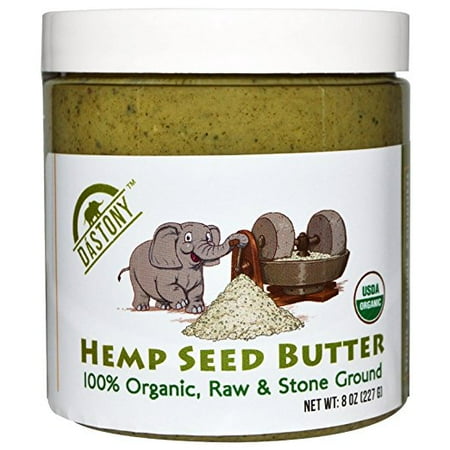 If you are personally involved or aware of hemp  events taking place I hope you will share them here in the comments or on the related Facebook page to everyone's benefit. Thanks for reading about the industrial hemp boom we all hope for and for supporting the hemp industry.  I have started a hemp enthusiasts group on the all-things-hemp.com Facebook page which I hope to be a type of forum. If things go as planned it will also be a place to hear from hemp-involved people. Be well!
Please follow and like us: